Have you heard about PANALIS?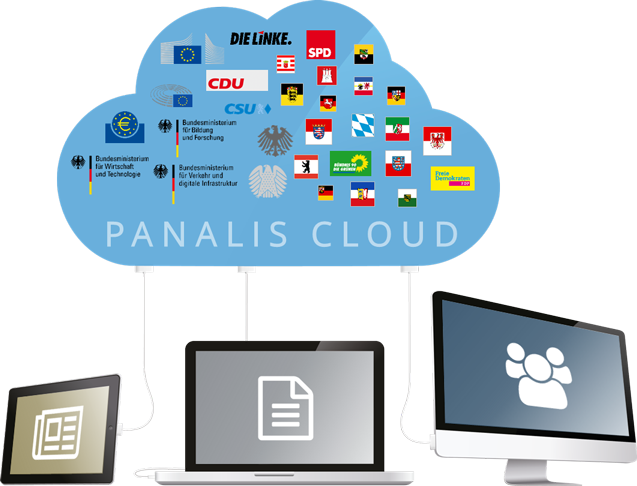 Do not miss any publications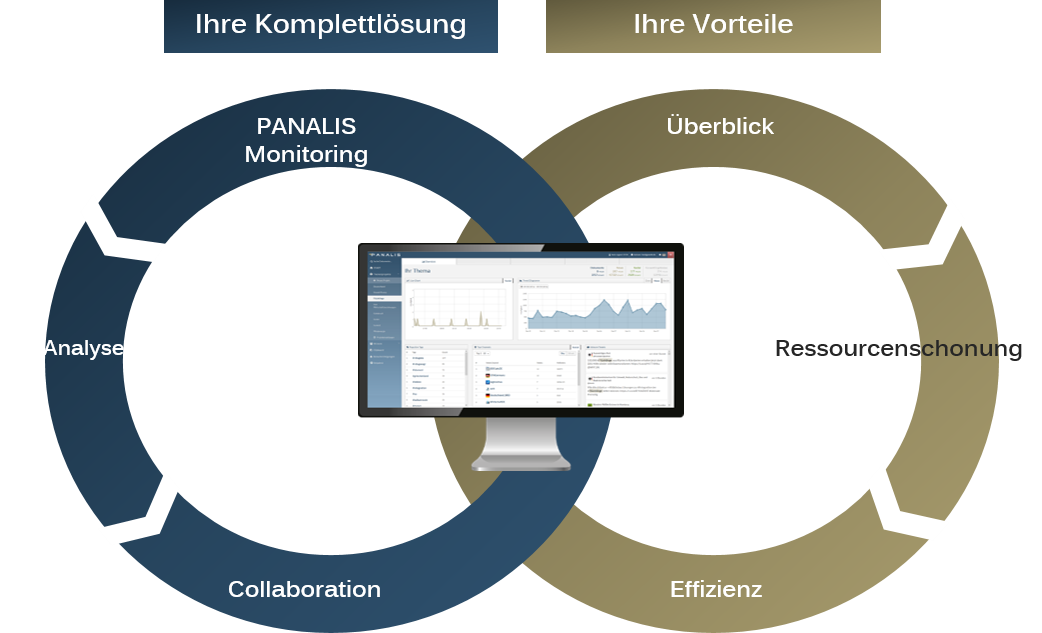 Expand your possibilities
Identify and create topics of your interest. Analysis and Collaboration all in one platform.
PANALIS Monitoring creates an environment with your requirements and simplifies your working processes. You will profit from a significant increase in efficiency with our intelligent algorithms. PANALIS is more than just a software for political monitoring.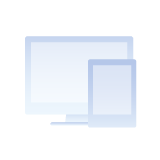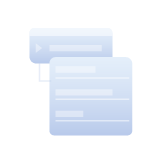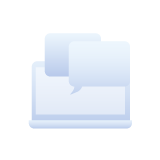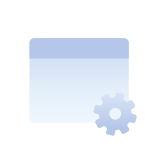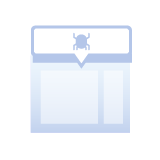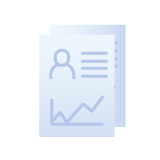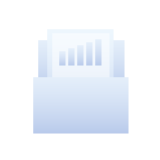 PANALIS Monitoring intelligently assists you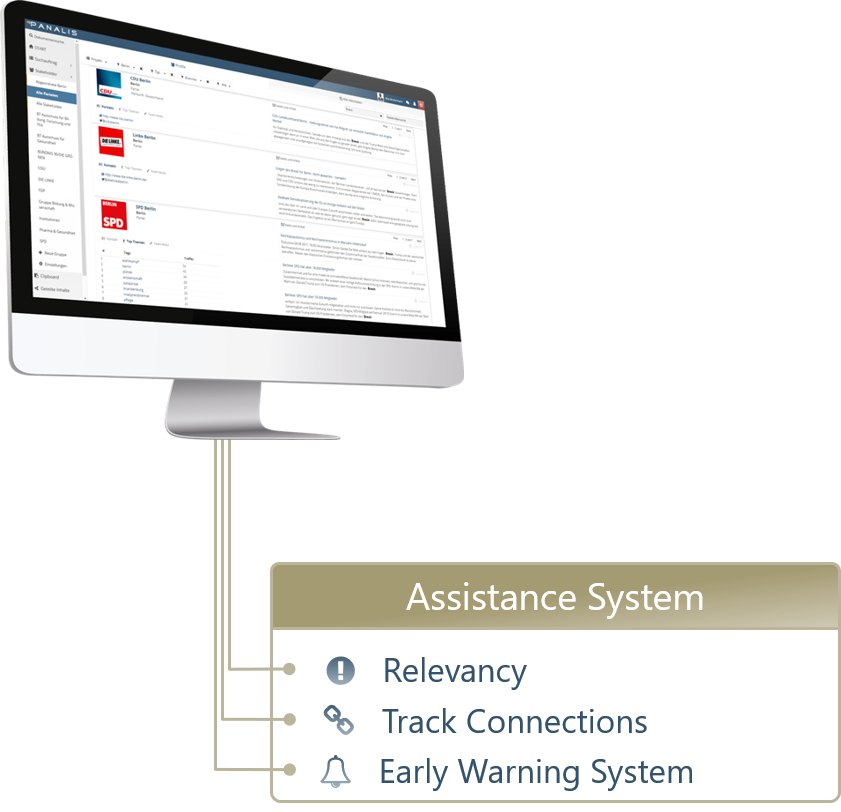 Personalised Notifications
PANALIS simplifies your access to the latest Publications from your most important sources. Personalise your search requests – PANALIS selects results based on your preferences as precise as possible.
Receival of only relevant information. Intelligent delivery of information on a daily basis.
Get to know the Solutions for You and Your Business
Immediately accessible Monitoring for Single Users
Monitoring for smaller teams – up to 4 issue projects
Flexible Monitoring for teams for all team size
Unlimited Access to Topics and Analysis
*Edition may differ in features – please don't hesitate to contact us for further details.
Save time and get to your results as efficient as possible.
With PANALIS manual web enquiries or ministerial database enquiries are no longer applicable. Projects and Campaigns are more effective to manage. Information losses are minimised.
Access with PANALIS Monitoring various information from Alliance, Country and Europe. Follow legislative procedure and new regulations intelligently and receive relevant Changes and Publications fully automated.
PANALIS Monitoring provides for the Media and Social Media Analysis proprietary features. Monitor millions of Publications in real time and identify Trends, Development and Correlations.
Optimise your Analysis of the pre-parliamentary stage using PANALIS Stakeholder Monitoring. Get all important opinions from Advocates and Opponents with fully automated notifications and share the information with your colleagues.
Miscellaneous features for an efficient work environment
Selective Product Information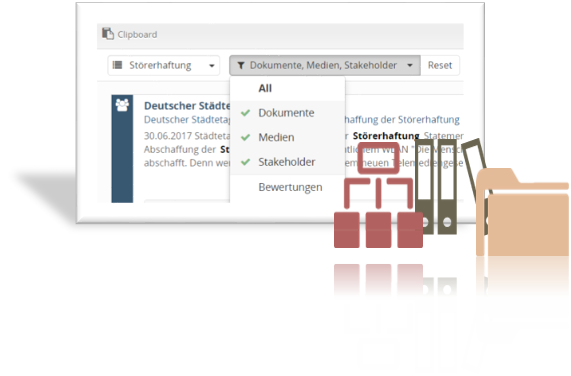 More than just a search engine: Either personalised notes or own assessment of publications –PANALIS Monitoring aims to manage information as intelligent and as professional as possible.
PANALIS displays you all Publications from all players. Identify Trends and Views at an early stage. Manage your Stakeholder using the platform.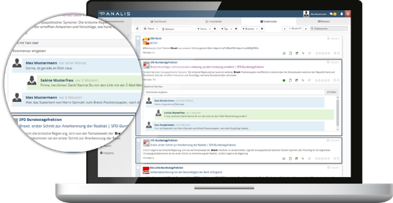 The right management allows to collaborate with your employees, colleagues or business partners. Improve your information flow and create together your projects.
New Publications per month
With the intelligent notification feature you will no longer miss any information. Fully personalised the platform delivers fully automated the most important events.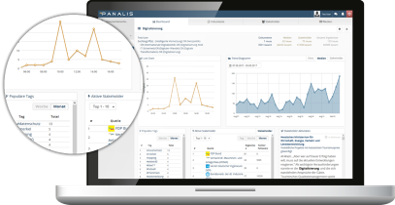 Identify the latest Trends react early on changes. PANALIS starts in the pre-parliamentary stage.
Save the current level of knowledge and information for future projects. Access at any time your saved results – secure and reliable.
We will gladly set up a demonstration at no charge – either via webinar or by multiple participants at your offices. For an appointment do not hesitate and contact us via phone call or using the online contact form.
Learn from best practises of leading Communication and Public Affairs Experts.
Politcal Issue Tracking in Times of Digital Public Affairs (german only)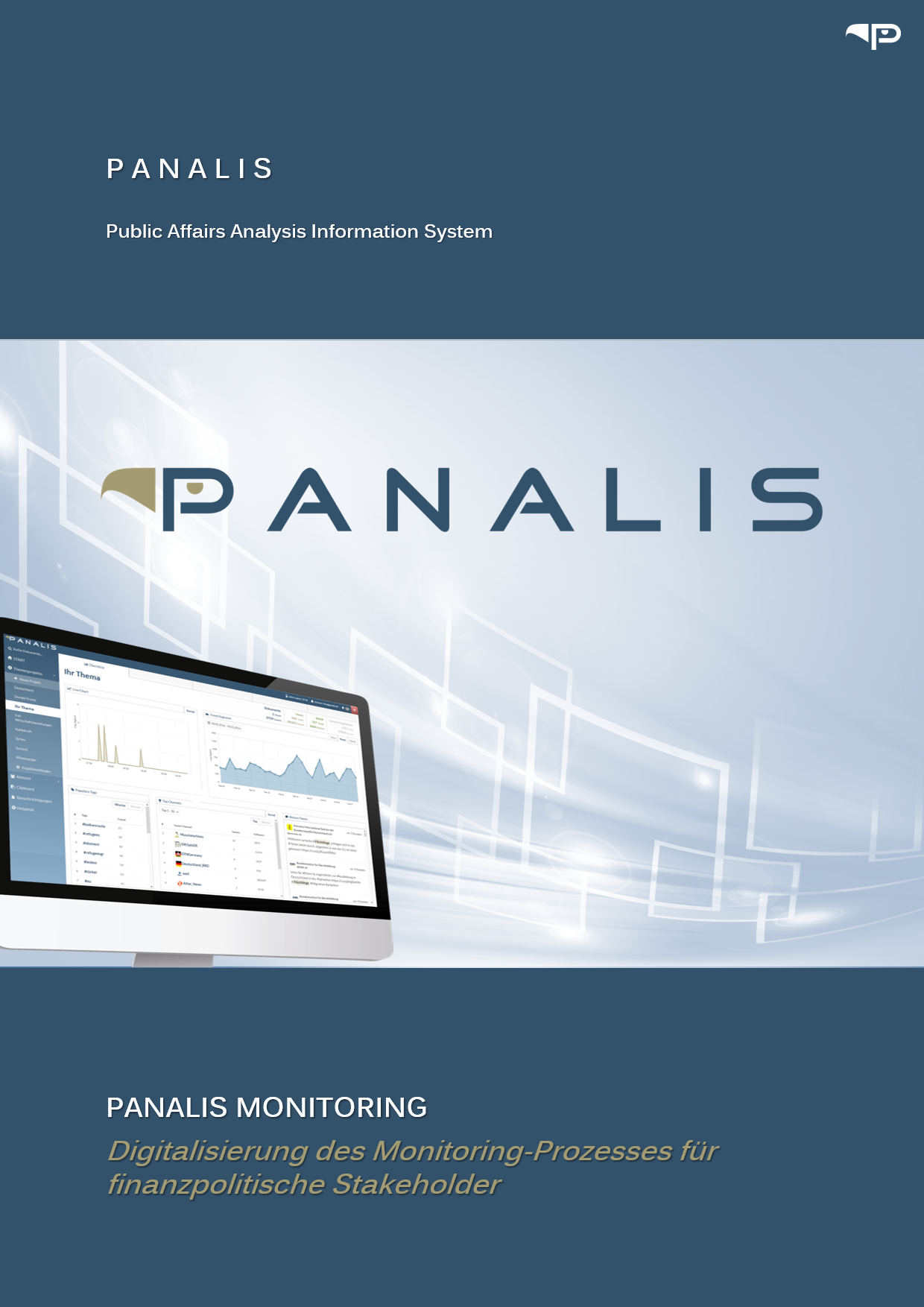 of the experts emphasize the growing importance of online-sources for their work
state that using one software helps to act more efficiently.
*Short study "Political Monitoring 2015 – Politcal Issue Tracking in Times of Digital Public Affairs (german only) – based on 54 respondents.