#1 Solution for Issue, Stakeholder & Risk relevant Use Cases in Europe
The Political Intelligence Platform


European Policy Monitoring
Stakeholder Management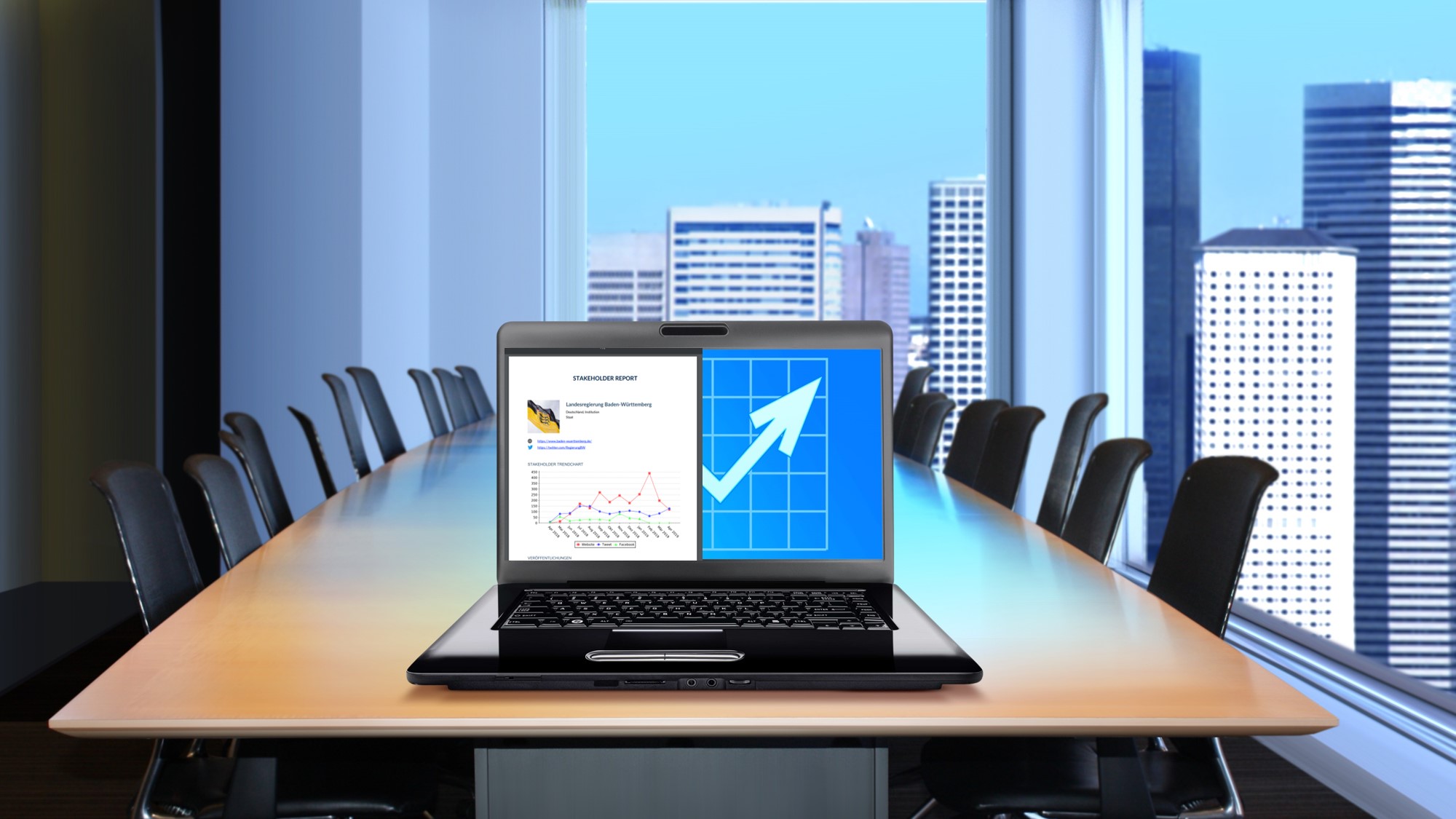 No time for your own research? With Management Summary you get all relevant information in weekly reports.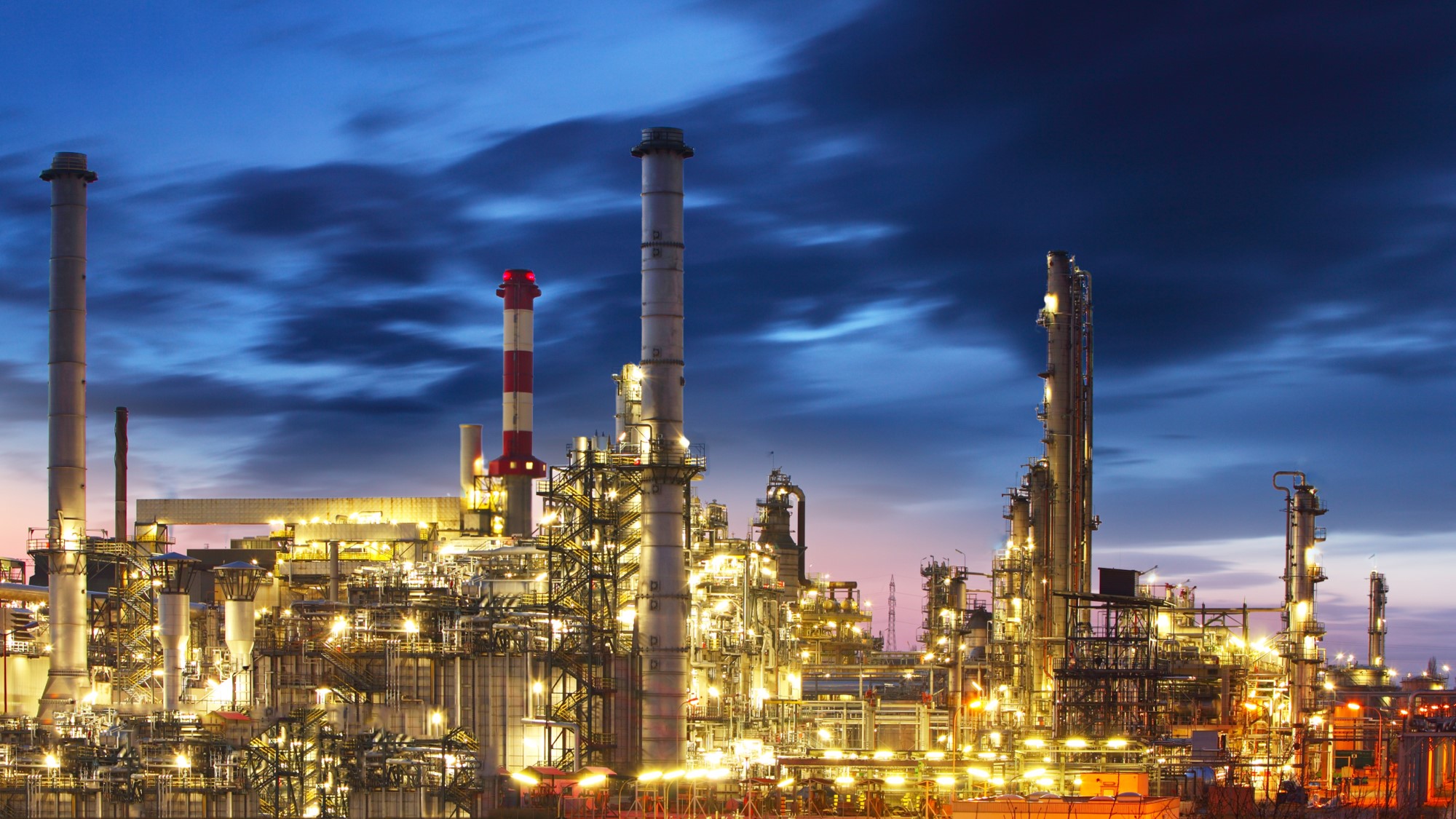 Request your exclusive industry report with background reports as well as monthly evaluations and statistics.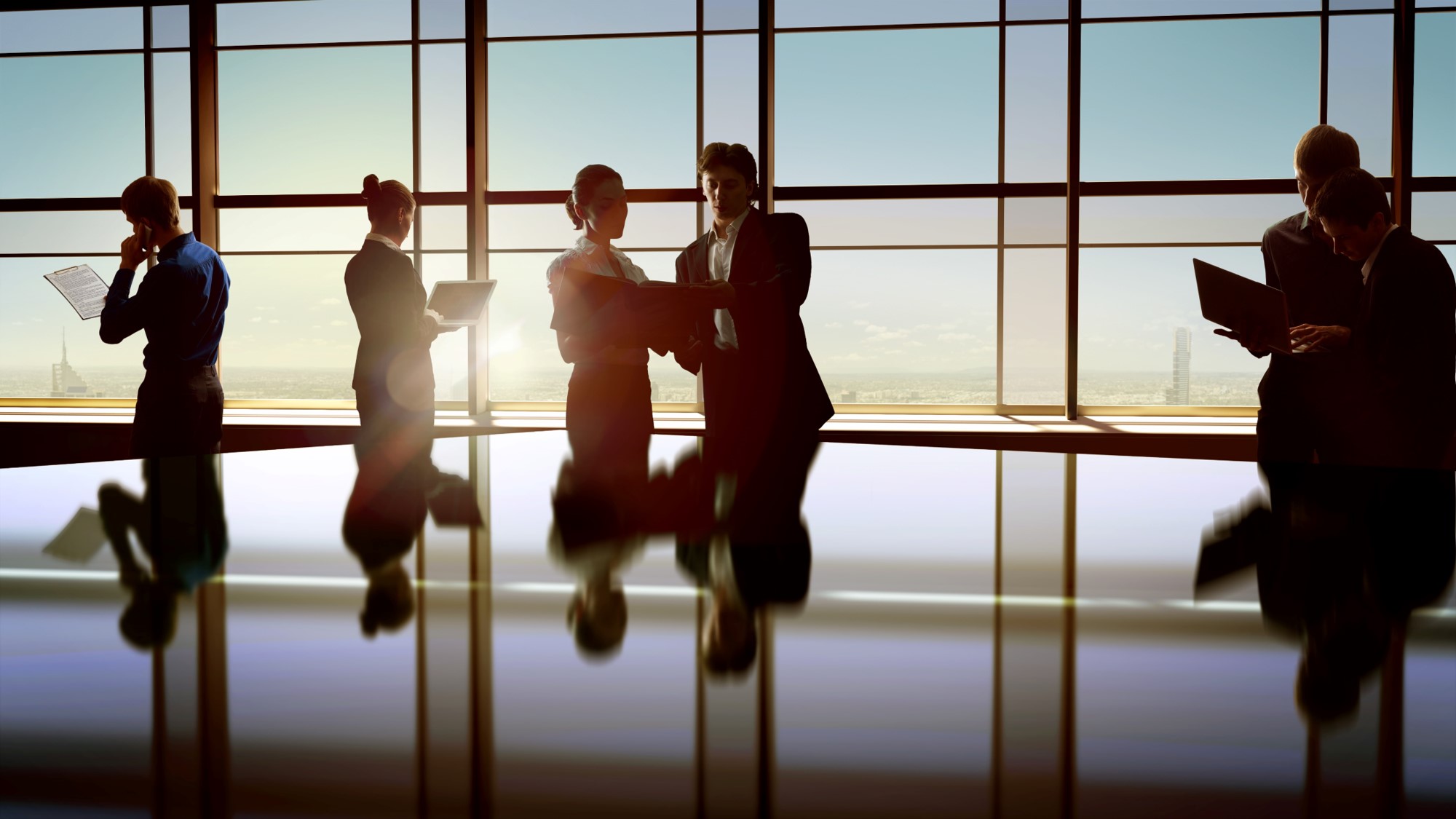 We accompany your digital transformation process with intelligent workshops, training, and individual consulting.
More than just Policy Monitoring. One of the most complete Platforms for policy use cases.
With over 1.200 satisfied users in Europe.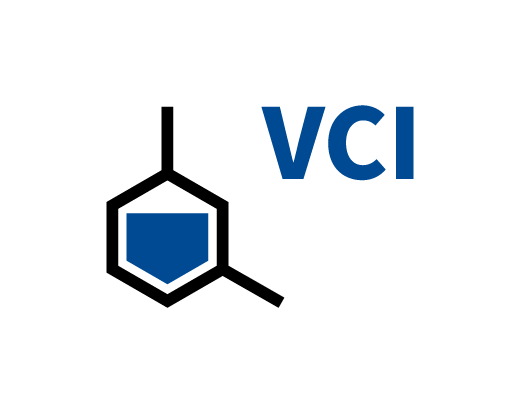 Policy Monitoring, Early Warning Systems & Risk Detection for teams of all sizes
PANALIS' mission is to provide information from parliamentary and non-parliamentary sources for issues and stakeholder management. Through intelligent algorithms, we can evaluate the information at an early stage, so that you maintain a maximum overview despite the constant influx and polarization of political issues.
It is more than Policy Monitoring
Experience how PANALIS enables you to proficiently and successfully track political issues of interest
Discover how you can use PANALIS to monitor and manage political, social and economic issues equally.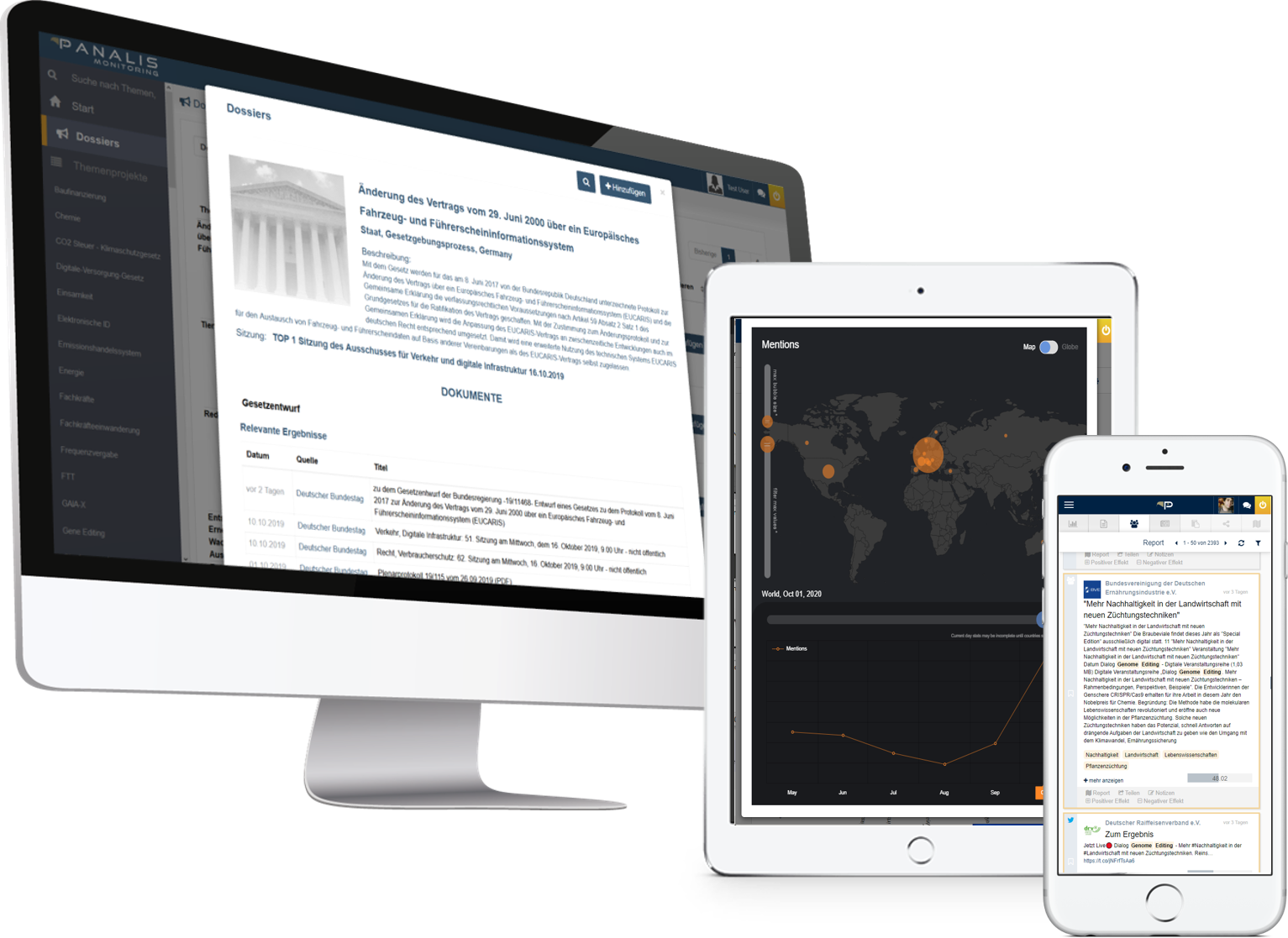 Parliaments, Stakeholder and Media Publications for many of the European Countries …
… furthermore Stakeholder & Media for more than 50 countries in Africa, Asia, North & South America …
Good reasons to rely on PANALIS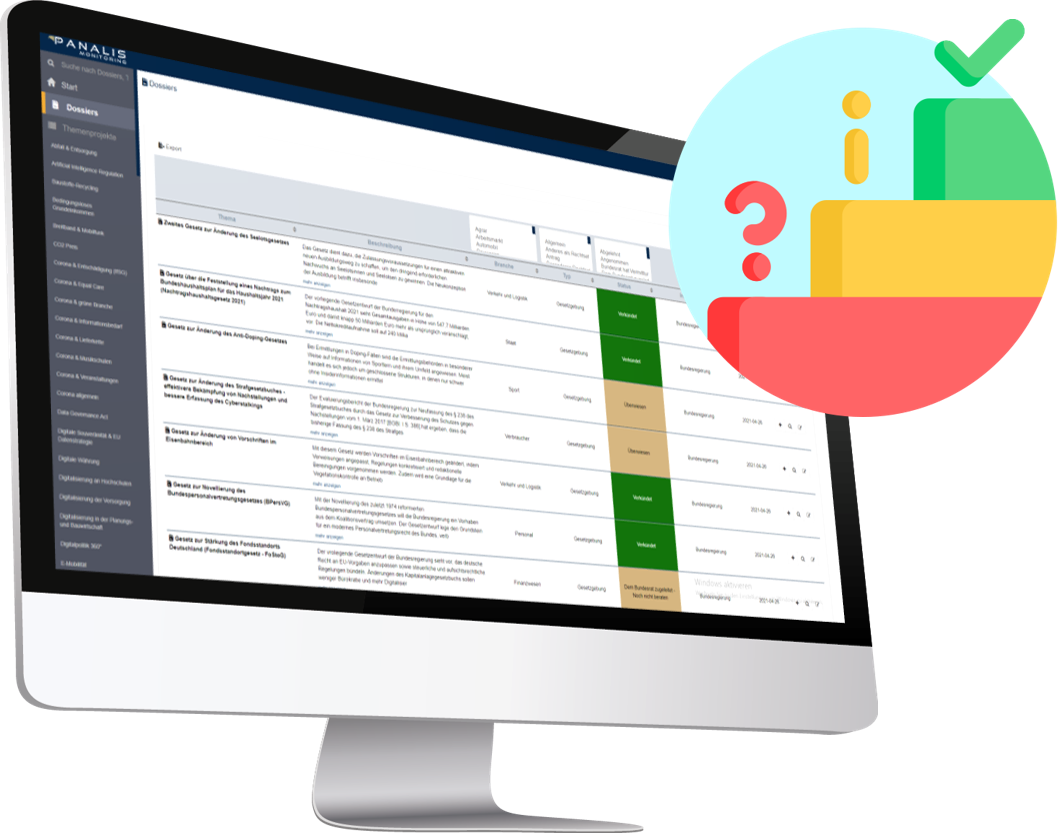 DOSSIERS – BACKGROUNDS MADE EASY
Complete Legislative Monitoring to analyze all issues
MONITORING AT THE TOUCH OF A BUTTON
No complicated search queries thanks to the integrated assistance function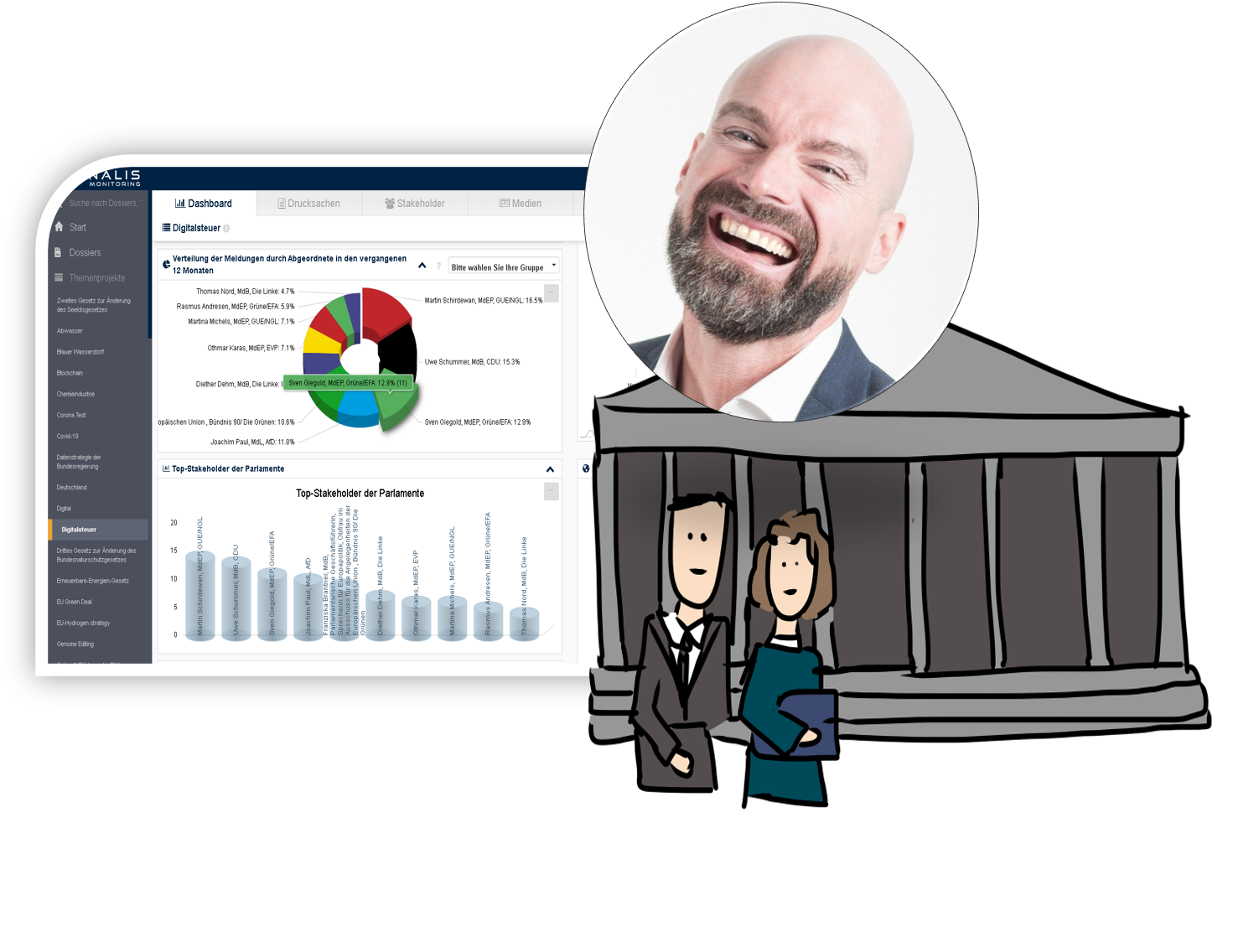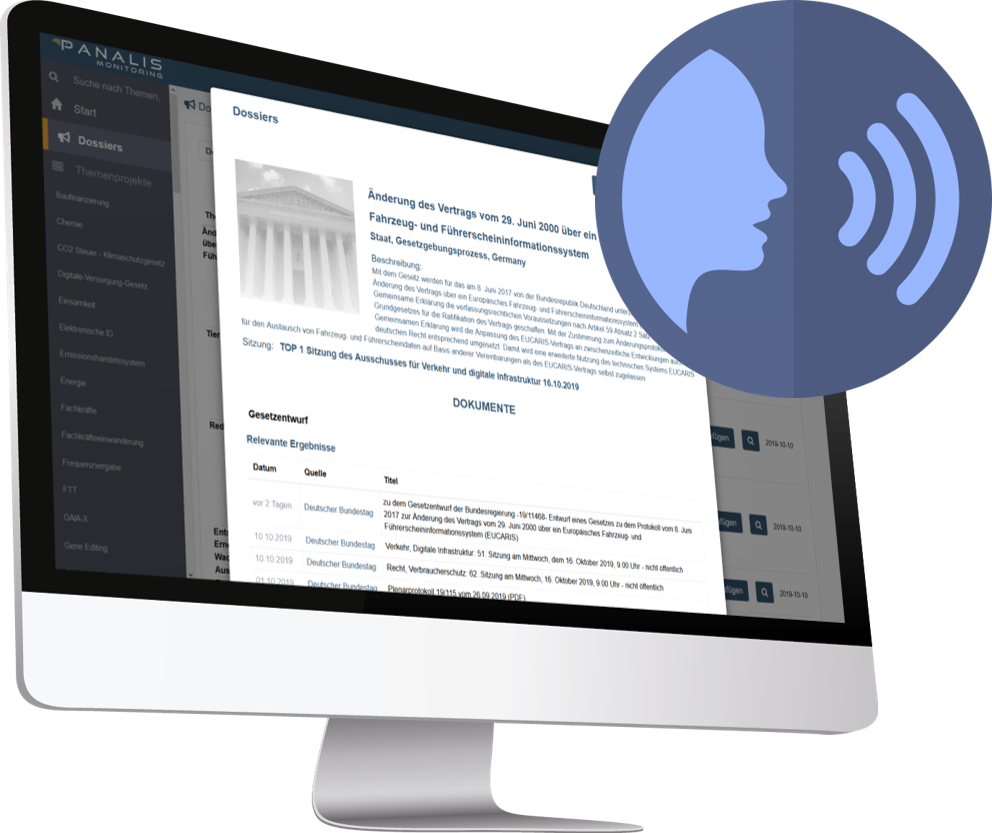 DIGITAL VOICE ASSISTANT (TEXT-TO-SPEECH)
Have summaries and publications read to you
Have dossier summaries and publications read out using the integrated function
New on the market with a choice of different voices
COMPREHENSIVE PROJECT MANAGEMENT
Create efficient action plans, reports or create distribution lists
Various tools to choose from to work on your projects, taking into account topics and stakeholders.
Collaboration functions for the optimal exchange between the individual team members
Create individual reports with a report generator